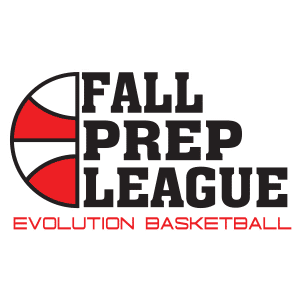 2023 Fall Prep League
Rec Plex | MOSH Center | 9/24/23 - 11/5/23
12U, 13U, 14U, 15U, 16U, 17U Teams
Registration Now Open
7th Annual Fall Prep League Tipping Off 9/24/2023
We're excited to announce the expansion of our Fall Prep League by offering middle school divisions and two locations.  We will have middle schoool boys and middle school girls divisions, now there will be a South Division hosted at the Rec Plex in Pleasant Prairie, WI and a North Division hosted at the MOSH Performance Center in Franklin, WI. The South Division will consist of Racine & Kenosha County teams while the North Division will consist of Milwaukee area teams.  This is a great chance to get players prepared for their upcoming winter season while also playing different competition during cross play.
Our 7th Annual Fall Prep League will kick off Sunday, September 24, 2023.  Players will register individually based off their skill level and let us know what school they're attending so we can place them on that team accordingly.  If there are players that signed up and there is not enough players from the same school we will place them on a Combo team.  Combo Teams are made up of players whose repsective school doesn't have enough teammates signed up for their own team, this way everyone can still get a chance to play.
We have MVP's each game that we promote on our social media, invite scouting services such as Wisco Ent, Fresh Coast Hoops, Prep Hoops and Girl Prep Hoops to help promote players, custom medals for the Champs and MVP trophies for the Divisional MVP's at the 2023 Fall Prep League!
COST: $95 Per Player (Includes 12 Games, Jersey & Exposure)
DIVISIONS: 7th Grades through 12th Grades
EXPOSURE: Wisco Ent, Fresh Coast Hoops, Prep Hoops & Girl Prep Hoops
REGISTRATION: Players Register Individually & Are Placed The School They Currently Attend
SEASON: 9/24/23, 10/01/23, 10/15/23, 10/22/23, 10/29/23 & 11/05/22 (2 Games Played Each Week)
Location: Rec Plex, Pleasant Prairie, WI & MOSH Performance Center, Franklin, WI